At ALTA we firmly believe that great wines are made in the vineyard. Hence the process of selecting vineyard sites that produce quality wine grapes is of paramount importance.
Every aspect of a vineyard must meet our exacting standards, including farming practices and how well the planted vineyard matches with the site's soil and microclimate profile.
We pride ourselves for sourcing grapes from some of the finest vineyards in the Napa Valley, including our very own ALTA vineyard perched high above the valley on Atlas Peak.
Click on the links below to discover more about the vineyards we source from.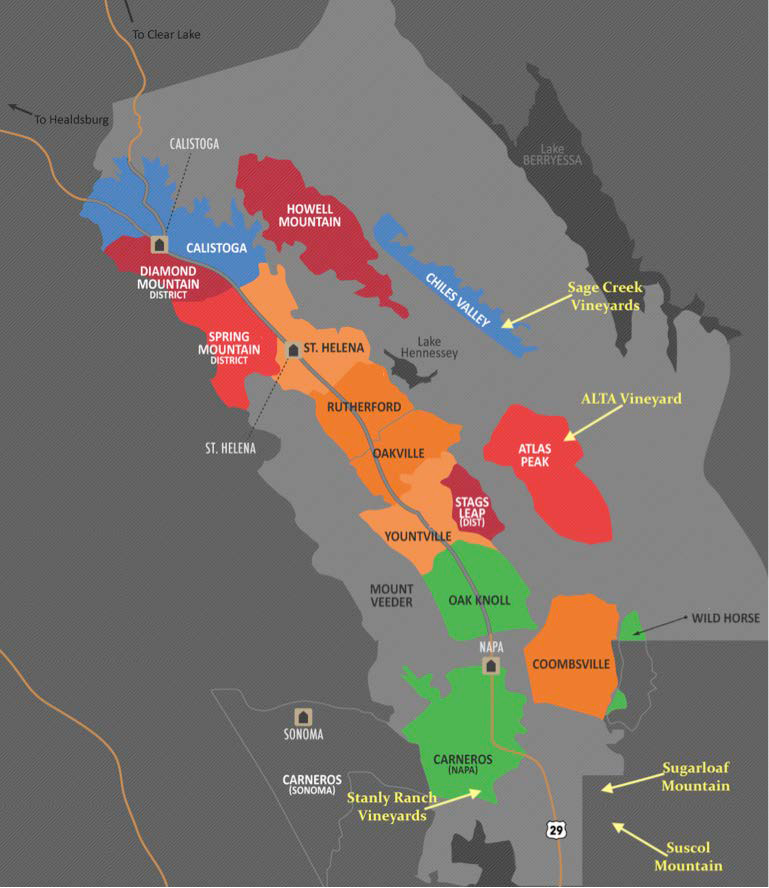 Alta Vineyards
Cabernet Sauvignon for Oso Malo
ALTA Riverside Vineyards
Cabernet Sauvignon for Quatreaux Red Blend and Revival Cabernet Sauvignon.